Providing "Best of Class" Merchant Solutions is in our DNA. Your Success is Our Success
Best Value
Offer all the best features at the best prices
Superior Service
Treat merchants of all sizes as a VIP merchant
Low Rates
Pricing plans that save on merchant processing fees
reliable Security
Provide tools to protect merchants from fraud
CDGcommerce was founded in 1998 with the goal of providing professional merchant services with an unrelenting focus on always putting our merchant's best interests first. We have worked diligently for 20+ years to provide solutions that reduce the risk, lower the cost, and simplify the process of accepting payments on your Web site, in-store or on-site.
Our A+ BBB ratings and 5-start "best of class" ratings are a reflection of our dedication and focus.

"Accepting payments safely and reliably is a mission critical business need. We stand behind each and every one of our merchants. Nothing is more important than your success and that is the philosophy that has driven our business since day one."
– Chris West, CEO
Financial Security & Growth for Every Merchant
We board every account on the most secure & reliable payment network, processing 3.7B+ Annual Transactions and $250 Billion+ Annual Volume throughout every major card brand and via ACH.
Our Measurement of Success
The most important number at CDGcommerce is not the over
20,000+ merchants
who have applied for accounts with us nor the millions of transactions and billions of dollars in payments that we have helped them process. Instead, the single most important number is the satisfaction and retention rate of our actively processing clients and we are honored that this number has steadily remained over
97%
for more than a decade.
CDGcommerce is the embodiment of the American dream. It was founded in a studio apartment by a husband & wife team, Chris & Laura West, to serve the payment needs of other entrepreneurs. CDGcommerce continues to be family owned and operated and not subject to the pressures of Wall Street shareholders or private equity cash-out goals. This allows our business and its staff to be solely focused on taking care of our clients and constantly evolving our services to meet their needs.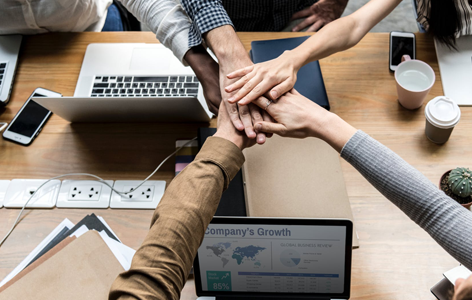 Careers
At CDGcommerce, our team is family. We're looking for talented, passionate, quick-learning and creative individuals who are interested in building a long-term career with CDGcommerce. Our industry is always growing, and we thrive to constantly innovate and improve our products and services to provide the very best in payment processing solutions. If you think you have what it takes to be a member of the CDGcommerce family, email us!
Please send employment inquiries to: jobs@cdgcommerce.com.
"I've had the pleasure of using CDG to process credit cards for my business since I started in 2010. They have consistently had excellent customer service and I am always very impressed with how fast they are able to help assist me by both phone and email, especially someone like me who has minimal knowledge about the industry and always asks A LOT of questions! Last year I changed the name of my business which was a bit of a headache to say the least, thankfully the staff (Wes) at CDG were able to help me get that done smoothly and without any added stress. I have recommended CDG to everyone that asks about my processing company and will continue to do so - i honestly would never go with another company. Thank you CDGcommerce!"
"CDGcommerce was definitely the end of our misery and the experimental period for us at Caribbean Flava. We have been through at least five different merchant processors in the space of three months. Overpriced units, surprise charges and absolutely no one to answer important questions or solve technical issues; customer service was just horrible. Thanks to a dear vendor who highly recommend CDGcommerce over a year ago. We have never had a major issue; and even if we just needed directions their highly trained staff is always a phone call away. If we have to leave message someone usually would call back in less than 24 hours. Communication is always consistent here until the problem is completely solved; with a follow up ensuring everything is up and running perfectly. It's the best thing that could ever happen to us; could not have asked for a better Merchant Account Provider."
"We have been doing business online for only about six years. In the first four years, we had some memorable, and in some cases, painful experiences with our merchant banking partners. Two years ago, we decided to do our homework and identify the best merchant banking partner for our expanding long-term online business needs. We narrowed our prospects down to four, including two quite large and well-known providers. After some more research, we decided to go with CDGcommerce. Maybe we were good or simply lucky, but we couldn't be happier with CDG. Now, with the prospect of rapidly expanding online sales at hand, our partnership with CDG is also growing. CDG is a solid company with people who genuinely care about their customers. Go with CDG. You'll be glad you did."
"As a small retailer taking my first steps in processing credit cards, CDGcommerce has given me the comfort level and the support I need. The equipment they sent works well, they answer my questions or inquiries promptly and when I call, I talk to the same people each time. They are here in the US and communicate clearly. I researched this choice carefully before I made it and feel lucky to have found a credit card processing firm that can work well with my small company and it's ventures. It's about confidence that things are being processed right and allowing me to focus on the workings of my business, they help make this possible."